In this article, let's learn how to design a logo with Illustrator for beginners!
     Today, logo is no longer a strange concept to all of us. Logos appear almost everywhere from high-rise buildings, fashion stores to clothes, bags, dishwashing liquid… Simply put, a logo is a symbol representing a brand. Just by looking at the logo, you will know where it comes from and which company makes it. So logo, especially important for every company
Logos have their own design standards and are not difficult to create if you know how to use a specialized software for this job. Prominent among them is Adobe Illustrator.
As the name suggests, Illustrator is a product of the famous design software company Adobe. Illustrator gives you the standard vector graphic design tools that are essential in creating logos.
Instructions for drawing logos with Illustrator
1.

Research


You certainly don't want your logo to be like many other brands and accidentally infringe copyright because of clashing ideas with someone, right? So, evaluate other logos and design trends in your industry before you start creating a logo.

2. Sketch on paper
If Adobe Illustrator or other design software confuses you, start sketching on paper first. Drawing on white paper can be less stressful than a black screen. Don't hesitate to draw all your ideas on paper. The more options the better, especially when you're making it for a partner.
3. Using Adobe Illustrator.
Now it's time to recreate and refine that design in Illustrator.
4.Presentation, revision, publication.
The final step is to present the work to the partner, edit it according to their requirements and produce the final product according to the agreement. This logo can become a valuable part of your profile and you definitely want them to show off your professional design style. Ideally, you should have a maximum of 3 to 5 best options available to customers.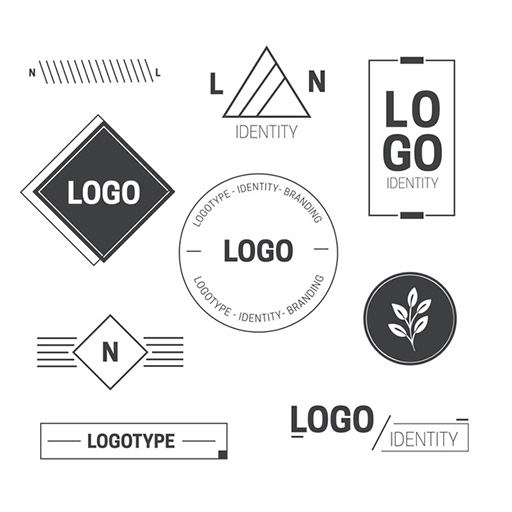 I have just finished sharing with you information about product logo design. Hopefully, these knowledge will effectively support you in the process of creating logo design and partly assist in positioning products for your business.
See you in the next posts.